The actress who oozes confidence and charm, whose on-screen presence is as good as real and whom Netflix can't seem to get enough of – Radhika Apte celebrates her birthday today! Apte has traversed various film industries with her versatility and skillful acting.
Let's look at some of her best performances on the occasion of her birthday:

Parched (2015)

Radhika Apte played a crucial role in Parched, the story of four women trying to pave their path in a misogynist and patriarchal society. Apte plays Lajjo, a boisterous woman in an abusive relationship who is shunned by society and her husband for infertility. Lajjo, however, suppresses her sorrow with deliberate indifference.
Andhadhun (2018)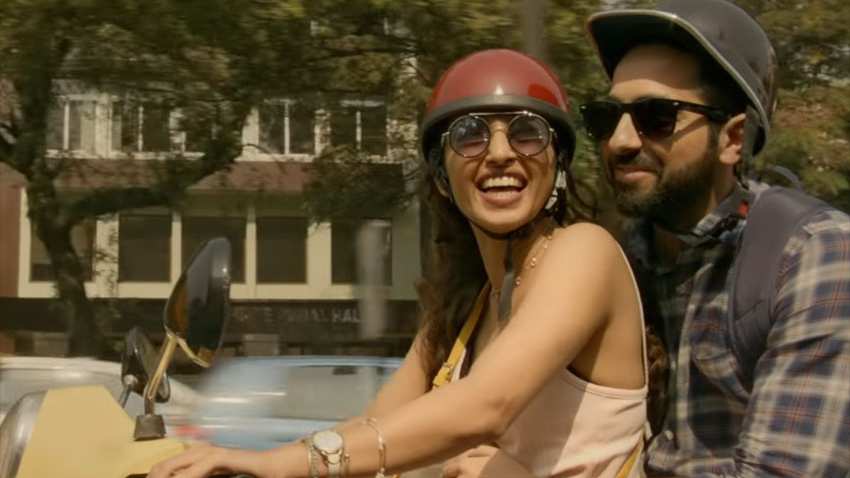 Although Radhika Apte's role is brief in Andhadhun, it is quite significant. Apte marks the beginning and the end of the mystery that unravels. She's lively, charming, and you can't help but chuckle at her bursts of anger.
Ghoul (2018)

Ghoul is an Indian mini-series based on an Arab folklore monster Ghoul. Radhika Apte as Nida Rahim, a loyalist of the authoritarian regime is confronted with her own shame while interrogating a dreaded terrorist.
Raat Akeli Hai (2020)

Radhika Apte plays Radha, the newly married wife to a murdered husband. The investigation not only explores the death of her husband but also reveals her own history. Apte's performance is engaging, powerful, and keeps the viewer hooked to the screen.
Lust Stories (2018)

Radhika Apte plays Kalindi in Anurag Kashyap's directorial in the anthology film Lust Stories. Lust Stories shows Kalindi exploring her sexuality while married to a man 12 years older than her. Kalindi casually engages in a one night stand with a student only to find herself obsessing over him. Radhika Apte captures Kalindi's possessiveness, envy, and confusion perfectly through her performance.
Sacred Games (2018)

As Anjali Mathur, the RAW agent accompanying Sartaj Singh (Saif Ali Khan), Radhika Apte is fierce, bold, and audacious. Apte's role draws to a close at the end of Season 1 but is quite crucial and significant to the development of the series.
Manjhi – The Mountain Man (2015)

The iconic duo, Nawazuddin Siddiqui and Radhika Apte, unite on screen in Manjhi – The Mountain Man. Radhika Apte plays Phaguniya Devi, wife of Dashrath Manjhi (Nawazuddin Siddiqui), who dies while giving birth to their daughter on the mountain that stands as a barrier between their village and the healthcare facilities. Manjhi – The Mountain Man was one of Radhika Apte's earliest and most important roles that shaped her career in Bollywood.
We wish Radhika Apte a wonderful birthday!
(Contributed by Deblina Munshi)