Akshay Kumar, the 'Khiladi' superstar of Bollywood has had an illustrious career with films that have not just been well-received by the audience, but also called for a social change. From being an action hero to proving his mettle in comedy and drama, the star's come a long way. On his birthday, let's look at the times he's aced it all like a Boss: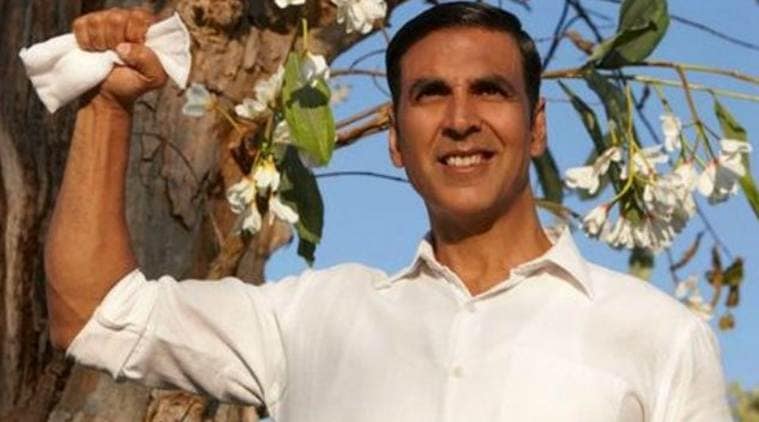 Be the change!
Akshay Kumar has made films that address social issues, Be it Toilet: Ek Prem Katha which addressed the stigma with regard to having toilets at home, or Padman which saw him in the role of a man trying to introduce sanitary napkins to the conservative women of his village. From celebrating India's achievements in films like Mission Mangal to films like Gold, Kesari, and Airlift that capture moments of history and obviates them from fading into oblivion, Akshay makes a statement with his films.
Women power!
A martial arts expert himself, Akshay is all for women empowerment. From arranging camps to workshops that teach and encourage women to take up self-defence, Akshay has paved the way for many. He is a constant support to such events too that inspire women to get fitter and stronger!
Fit living!
Akshay Kumar endorses a healthy and clean living. While we all heard the rhyme "Early to bed and early to rise, makes a man healthy, wealthy and wise", Akshay actually follows it. Known to be an early riser himself, he's easily one of the fittest stars in Bollywood. Akshay's mantra is healthy home-cooked meals, a good workout routine that suits you and discipline.
Philanthropist!
One of the highest taxpayers from Bollywood, Akshay never hesitates in donating generously to several causes. From cancer to relief funds, Akshay has reached out to thousands in need of help. He has also campaigned for insurance of stunt men and women in the industry.
Box Office ruler
Akshay Kumar is much loved by the audience who go in large numbers to watch his films. Akshay Kumar has had huge successes at the Box Office that make him one of the top stars at the BO.
Action king!
Akshay became known as the Khiladi of Bollywood after his 1992 film Khiladi. Even after 28 years, Akshay is still as fit and his performances are just as action-packed.
Always up for adventures
Akshay is always in for some fun and adventure. The actor recently shot an episode of Into The Wild with Bear Grylls. Akshay and Grylls explored the Bandi Tiger Reserve and had conversations over cups of elephant poop tea.
Here's wishing the superstar Akshay Kumar a very Happy Birthday.