The versatile, talented, and extremely-gifted actor Rajkummar Rao celebrates his birthday today! Rao who debuted in Love, Sex Aur Dhoka and subsequently played supporting roles in films like Gangs of Wasseypur 2 and Talaash: The Answer Lies Within has etched a place for himself in Bollywood's Hall of Fame. Let's take a look at Rao's illustrious and decade long career in acting:
Kai Po Che! (2013)

Kai Po Che! was Rao's breakthrough film alongside Sushant Singh Rajput and Amit Sadh. A sweet, silly, shy and studious Govind is the type of character that Rao has mastered. Rao effortlessly becomes one with Govind. 
Shahid (2013)

Rajkummar Rao's role as the lawyer Shahid Azmi who fought cases for those falsely convicted was much appreciated. Rao brings about the resilience, courage and determination of Azmi with panache.
City Lights (2014)

Rao as Deepak Singh, an ex-Army driver struggling to support his family decides to move to Mumbai with nothing other than two contacts. Rajkummar Rao poignantly brings alive a vulnerable Deepak who is cheated, looted, misjudged and misused.
Aligarh (2015)

As journalist Deepu Sebastian, Rajkummar Rao shows great empathy and understanding for Ramchandra Siras, a man who has been suspended from his university for same sex relations. Rao is subtle, sensitive and receptive in this role.
Trapped (2016)

Rajkummar Rao plays Shaurya, a man looking for an apartment to bring his wife to after elopement. But, before he can exit the apartment, he gets trapped inside, unknown to anybody. His survival instincts lead him to befriending rats and consuming insects along with desperate attempts to escape. Rao invokes pathos and sympathy in the role.
Newton (2017)

Nutan or Newton is a control freak who is put on election duty in a town controlled by Naxals. Desperate to get votes, Nutan risks his life and underplays the importance of electoral education. Rao portrays the many layers of this eccentric character with perfection.
Bose: Dead/ Alive (2012)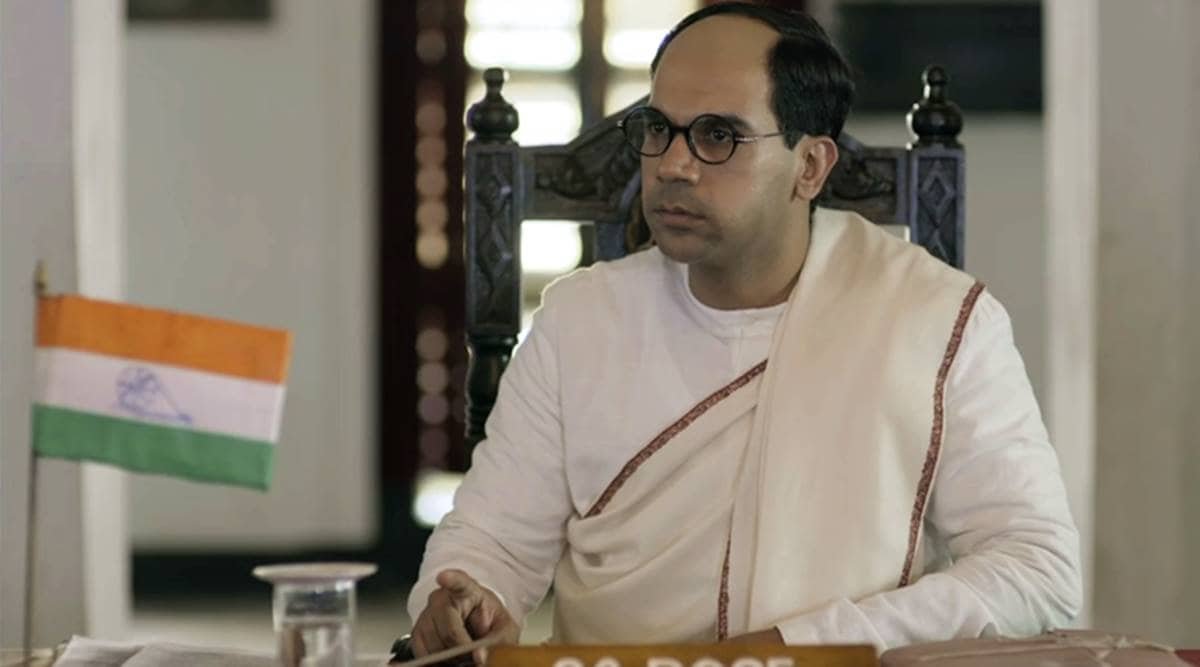 Rao plays Subhash Chandra Bose in the historical drama web series. Rao's portrayal of Subhash Chandra Bose is extremely convincing as he brings forth Bose's verve, compassion, and relentless pursuit for the betterment of the country.
Stree (2018)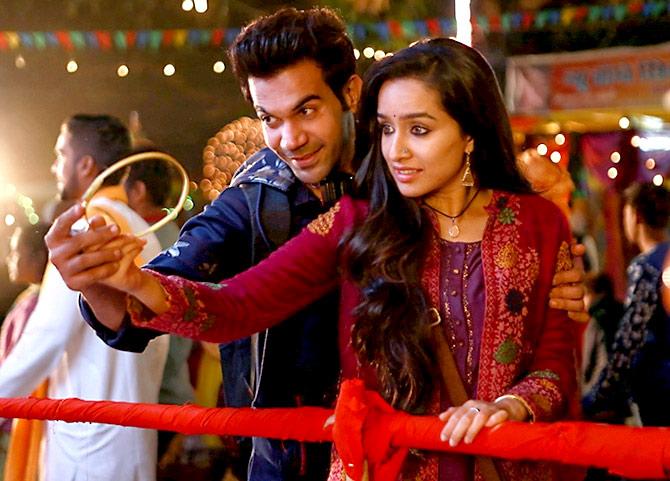 In the 2018, horror comedy film, Stree, Rajkummar Rao plays Vicky who resides in a village haunted by the ghost of a woman who abducts men at night. While Bittu and his friends try to unravel the mystery, Bittu falls in love with another mysterious woman.
Bareilly Ki Barfi (2017)

As Pritam Vidrohi, the immature, intimidated yet sweet and simple boy who sells sarees for a living, Rao displays his versatility as an actor, keeping his serious and controlled acting aside and just letting loose.
Omerta (2017)

One of Rao's best performances and a very emotionally straining one is that of Ahmed Omar Saeed Sheikh / Rohit Verma, a terrorist responsible for countless crimes. Rao brings in menace and aggression in the character in a way that is truly unbelievable.
We wish Rajkummar Rao an amazing birthday!
(Contributed by Deblina Munshi)