Sunidhi Chauhan nicknamed the 'Queen of Item Numbers' started singing at the age of 4 and debuted as a playback singer at the tender age of 12 with the film Shastra (1996). She rose to prominence with the song 'Ruki Ruki Si Zindagi' from Mast, which even won her the Filmfare RD Burman Award for New Music Talent and a nomination for Best Female Playback Singer. She turns 37 today and there's no better way to celebrate her than with her songs:
Mehboob Mere – Fiza (2000)

Sunidhi did what Sunidhi does – created magic! Mehboob Mere was a hit at the time of Fiza's release and still echoes in our ears as one of Sunidhi's best songs.
Bhage Re Mann – Chameli (2003)

Sunidhi Chauhan's sensual and creamy voice fits perfectly with Bhage Re Mann's mood. The rain, Kareena Kapoor Khan's innocent dance, Rahul Bose' brooding in a corner, and Sunidhi Chauhan's beautiful voice adds an incomparable charm to the film.
Crazy Kiya Re – Dhoom 2 (2006)

One of Sunidhi Chauhan's iconic songs Crazy Kiya Re literally made the listeners go crazy with its beats. Hrithik Roshan and Aishwarya Rai Bachchan's dance to the song added much more allure to it.
Kamli – Dhoom 3 (2013)

By now we know that there simply can't be a Dhoom without a memorable number by Sunidhi Chauhan. Dhoom 3's Kamli came, saw, and claimed the top spot on playlists for a long time.
Sheila Ki Jawaani – Tees Maar Khan (2010)

Sheila Ki Jawaani has gone down the history of Bollywood as one of the best item songs. Sunidhi had us all grooving to her tunes trying to imitate (often unsuccessfully) Katrina Kaif's steps.
Pyaar Ki Ek Kahani Suno – Honeymoon Travels Pvt. Ltd. (2007)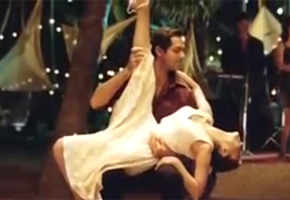 Sunidhi Chauhan's forte lies in upbeat and loud music that takes adrenaline levels up, but her soulful numbers are just as good. In 'Pyaar Ki Ek Kahani Suno' from Honeymoon Travels Pvt. Ltd., Sunidhi took the audience aback with her soft sound with subtle nuances.
Desi Girl – Dostana (2008)

Priyanka Chopra Jonas' was titled the 'Desi Girl of Bollywood' after Sunidhi Chauhan's superhit song –Desi Girl. No wedding has gone by since the release of the song, without desi women dancing on Desi Girl.
Saaki Saaki – Musafir (2004)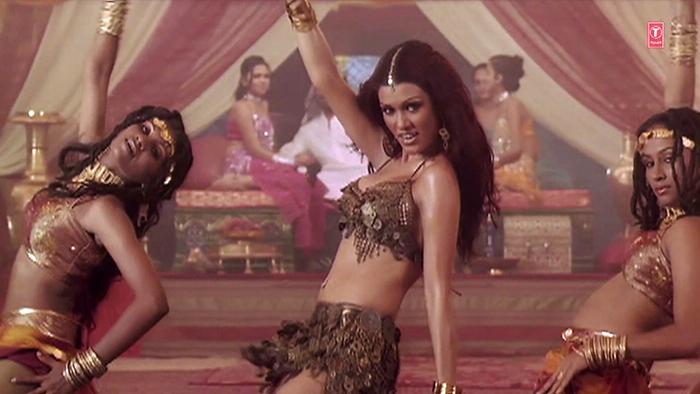 Sunidhi Chauhan and Sukhwinder Singh's Saaki Saaki did wonders. Not only was the song well-received then, it was also remade as O Saki Saki. We like the original better.
Zinda – Naam Shabana (2017)

There seems to be no space for music in a thriller, but Sunidhi Chauhan's soulful number fits perfectly in the film. 'Zinda' is melodious and motivating!
Bhumro – Mission Kashmir (2000)

Bhumro is one of the most memorable songs from Mission Kashmir. The song also marked the reunion of Preity Zinta and Hrithik Roshan in the film.
(Contributed by Deblina Munshi)