Jingle bells, jingle bells, jingle all the way! Two weeks and we will start singing, exchanging gifts, and spreading love! While Christmas trees are out and the decoration party starts, let's show you a few ideas the will save your time, money and for sure will impress all your guests!
Tip: Use your last year's decoration accessories. If you are someone who decorates a Christmas tree every year, make sure that you reinvest in last year's decoration accessories in a new way.
All things classy
Go classy by decorating your tree with red and green balls, string lights and add some white balls here and there. Top it with a golden star and you will be ready to celebrate your Christmas in a classical way.
For the love of Ombre
Done with red and green decoration? Make your tree looks like a rainbow by decorating your tree with pink balls on the bottom and top it with blue and yellow balls.
Blue and White themed Christmas
Get your Christmas themed in blue and white by adding different shades of blue balls on the branches of your tree and add some while balls and ribbons
For the sweet tooth Santa
Want to stay away from balls and string lights? No worries! Decorate your tree with ribbons, cookies, candy, gumdrops, and other sweets that your guests can just grab off the tree and enjoy it!
A tree of memories
While Christmas is the time of meeting friends and family, we couldn't think of a better time to recall old memories and have quality time with loved ones! Don't hesitate and decorate your tree with your favorite captured moments with some ribbons and string lights.
Create your own decoration
Make your Christmas tree a special one by creating your own star, candles with ribbon, and string lights.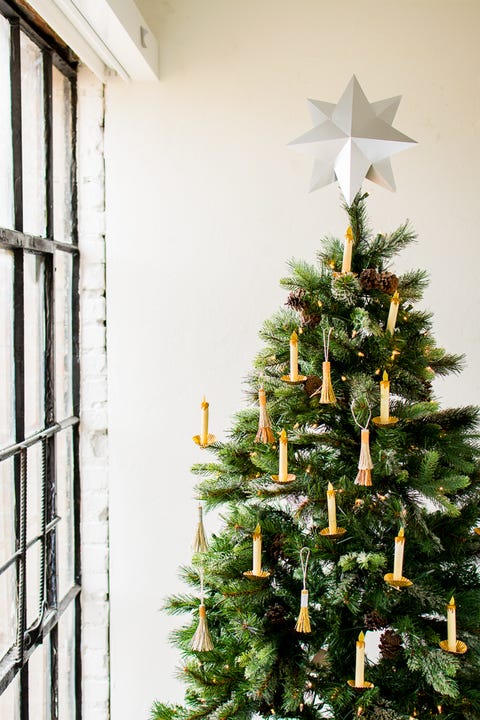 The Scandinavia Style
Go for a Scandinavian-style Christmas display this year. The minimalist aesthetic is totally gorgeous but still cozy for the holidays.
Farmhouse Vibes
Try the farmhouse Christmas tree style by adding burlap ribbon, giant white bulbs, and pinecones.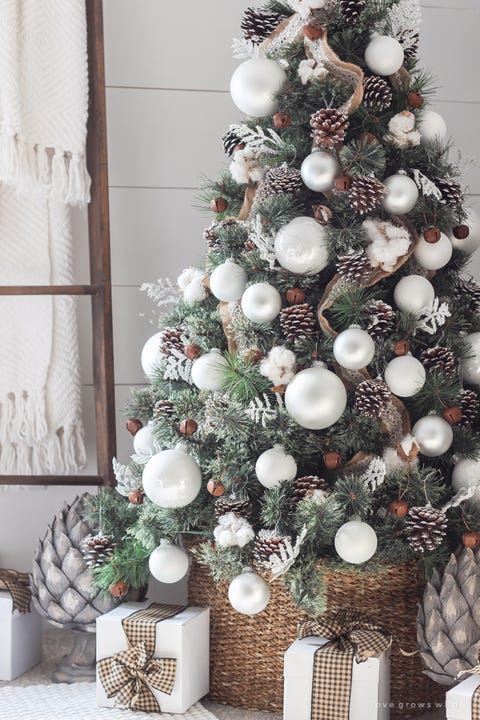 Golden Sparkle
Gold on gold? It sounds like a great idea! For those who love all shiny and sparkly things, the golden decoration is what you need to do for this Christmas.
Snow it up even if you are in UAE 
Snow is a thing that we don't witness in UAE. But this doesn't mean that we can't add snowflakes to our Christmas celebration! Replicate a snow flurry by scattering large flakes all over your tree.
Don't limit the ribbons
If you have a lot of ribbons, with different shapes and colors. Combine a solid and striped ribbon when wrapping a skinnier tree to give it a fuller look.