Long weekend staring at you! Well, who wants to stay home right, especially after a long lockdown? It's time to go out and have some fun… with the necessary precautionary measures in place of course! Here are a few vacay destinations perfect for that quick three-day escape:
Bahrain

Bahrain is a stone's throw away from Dubai. Although a tiny island, it has a little of everything – a mix of sand and sea. Bahrain is the perfect getaway option if you want it quick and fun. You can take a flight that'll take you around in an hour and twenty minutes.
If you're the adventurous sort, you can also drive down – but let us inform you – it's around ten hours long. You surely don't want to spend the weekend only driving.
Places to visit: Bahrain Fort, Bahrain National Museum, Al Fateh Grand Mosque, Al Areen Wildlife Park and Reserve, Arad Fort, Amwaj Islands, Hawar Islands, Zallaq Beach, Budaiya Beach, and Garden.
Egypt

Egypt is replete with remnants of history. The land of pyramids and pharaohs is always a refreshing getaway. After all, who does not want to get lost in the hazes of history?
Egypt is three-and-a-half hours away from Dubai. A weekend spent in Egypt is a weekend spent well.
Places to Visit: Pyramids of Giza, Luxor's Karnak Temple and the Valley of the Kings, Saqqara, Abydos Temple, White Desert, South Sinai, Islamic Cairo, Abu Simbel, Siwa Oasis, Alexandria.
Jordan

Jordan is known for its seaside resorts, natural reserves, and ancient monuments. Jordan gives a sense of its rich heritage, with  Petra the 'Rose Red city' and shores of the Dead sea – which Cleopatra is said to have visited once upon a time.
Jordan is about three hours away from Dubai and opened itself to tourism after the COVID outbreak, recently.
Places to Visit: Petra, Dead Sea, Magic Bedouin Star, Amman, Al-Maghtas, Jerash, Wadi Rum, Aqaba, Madaba, Dana Nature Reserve.
Greece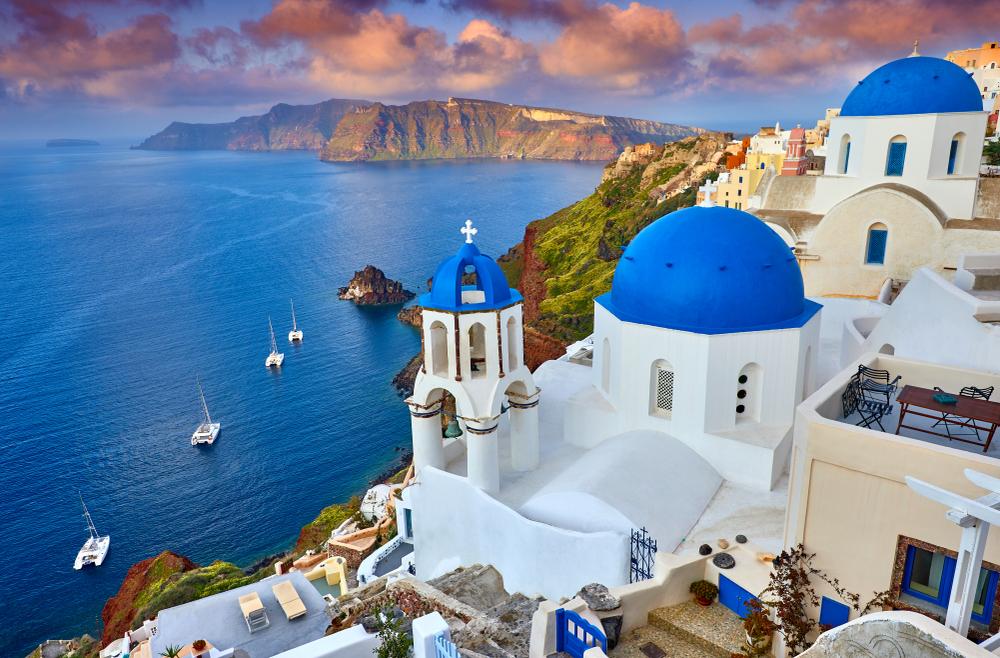 The country from which the greatest works of literature, philosophy, geography, and arithmetic have originated is sure to be a weekend treat. So what if you couldn't watch the Olympics this year, you can visit Athens where it first took place.
Greece is a bit farther away from Dubai with around five hours of flying time but if you ask us, it's quite worth it.
Places to Visit: Athens, Santorini, Tsilivi, Meteora, Corfu, Thessaloniki, Patmos, Naxos, Rhodes.
Cyprus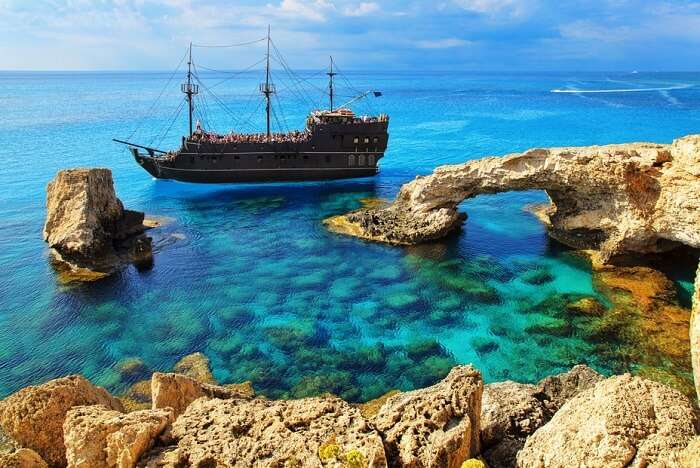 Cyprus is a beautiful island on the Mediterranean sea popular for its tall mountains, valleys, and the vast expanse of beaches, Cyprus is believed to be the home of Greek Goddess of Love – Aphrodite and is the perfect destination for lovers. Cyprus also welcomes a diverse variety of migratory birds which is a blessing for photographers and bird watchers.
Cyprus is also around three hours away from Dubai by air. If you've missed your honeymoon, or anniversary celebrations, we definitely recommend this.
Places to Visit: Paphos, Larnaca, Limassol, Ayia Napa, Nicosia, Pano Lefkara, Peyia, Pissouri, Kouklia, Argos, Laneia.
We wish you a joyous weekend ahead, but not without a few guidelines:
Governments of all countries have imposed some restrictions and guidelines for travel. If you plan to travel to any of the above countries, make sure you read and follow the guidelines.
Do not forget to take care of precautions amidst all the fun.
Lastly, enjoy yourself!
So, where are you headed to this weekend?
(contributed by Deblina Munshi)