From Katrina Kaif to Sonam Kapoor, Bollywood actresses have wowed audiences with their biking skills for years, and Richa Chada has joined the gang.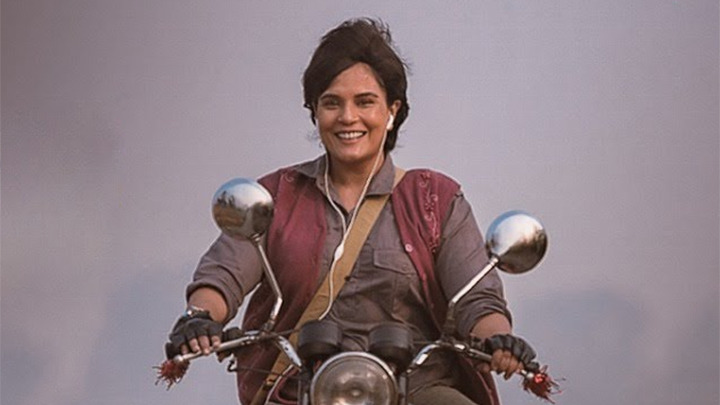 Chada, the leading star in Madam Chief Minister, a political drama required the actress to learn how to ride a bike. An experience she now truly enjoys – "It's really fun to learn how to ride a bike, we are starting with activa and slowly we will move on to a real bike. But I have got a lot of confidence and thrill, I think I have got a really good teacher too".
However, she isn't the only Bollywood actress to do so!
Taapsee Pannu
The actress has recently been seen to be riding a bike for her upcoming sports film Rashmi Pocket. The actress shared her love of bikes on Instagram, where she is seen riding a bike with her back facing the camera. While the actress didn't sport a helmet, she did state that she was fined for doing so!
Kriti Sanon
The actress not only learn to ride a bike for her upcoming film Bachchan Pandey but did so only after one day! The actress shared a video of herself riding a bike in Jaisalmer to the song Hairat, with the caption that she always wanted to ride a bike with a song playing in the background.
Amandeep Sindhu
Amandeep Sindhu who will be starring as the lead actress in the new series Teri Meri Ikk Jindri learned how to ride a bike in a whopping 5 days. Sindhu stated that "the feeling of riding such a powerful machine is indeed thrilling", however at first like many she too found it "intimidating" and was afraid of injury.
(Contributed by Nikhita H.)