Today is the birthday of the incredible actress and the bewitching beauty – Cameron Diaz. The star's impressive performances have not only won hearts but also several accolades. As we celebrate her birthday, let's look at some of the best films she has been a part of:
The Mask (1994)

The Mask marked Cameron Diaz's debut into feature films. She stars opposite Jim Carrey who plays her love interest in the film. Diaz plays Tina Carlyle, Tyrell's (Peter Greene) glamorous girlfriend attracted to Stanley (Jim Carrey).
Best Friend's Wedding (1997)

Cameron Diaz is cast alongside Julia Roberts in the nineties famous romantic comedy. Diaz plays the affluent fiance to Michael (Dermot Mulroney) who is Julianne's (Julia) best friend and the person she is in love with.
Charlie's Angels & Charlie's Angels: Full Throttle (2000 & 2003)

One of the three private investigators for an unseen millionaire Charlie, Diaz is fierce and bold as Natalie Cook, one of the three Charlie's Angels. Diaz subsequently also became part of its sequel Charlie's Angels: Full Throttle.
There's Something About Mary (1998)

Diaz as Mary Jensen is confident, attractive, and makes people fall irrevocably in love with her. Such is the charm of Mary that Ted – her high school prom partner, supposedly in love with her – hires a detective to know about her whereabouts.
Gangs of New York (2002)

Diaz plays Jenny, an incredibly gorgeous and brave pickpocket who Amsterdam (Leonardo DiCaprio) is infatuated by. Jenny becomes Amsterdam's partner-in-crime to avenge the death of his father.
Vanilla Sky (2001)

The psychological thriller Vanilla Sky sees Diaz as Julie who is an obsessive lover of David Aames (Tom Cruise). It is not known until the end if Julie is real or just a figment of David's imagination.
Being John Malkovich (1999)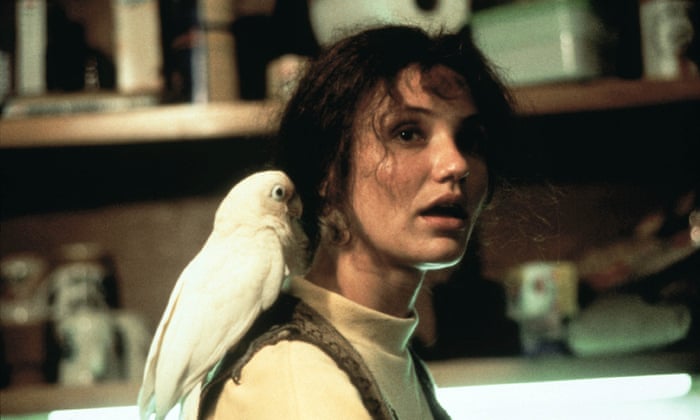 Cameron Diaz is seen as Lotte – a pet obsessed wife – of Craig Schwartz (John Cusack) who begins questioning her gender identity after an experience inside the mind of actor John Malkovich.
We wish Cameron Diaz a fantastic birthday!
(Contributed by Deblina Munshi)