Salma Hayek has wowed the audience with her acting prowess and grace for almost 26 years. The actress who started her career in Mexico before making it to Hollywood with celebrated roles in Desperado, From Dusk Till Dawn, Dogma, turns 54 today! We celebrate her birthday with 5 of her best performances:
Frida (2002)

Frida is one of Salma Hayek's best performances on screen. The biographical drama sees Hayek as Frida Kahlo, the surrealist Mexican painter. Hayek portrays Frida Kahlo in her true essence, with her strengths and her weaknesses. Salma Hayek's performance was well-received by critics and audience. Hayek was also nominated for the Academy Award for Best Actress.
Desperado (1995)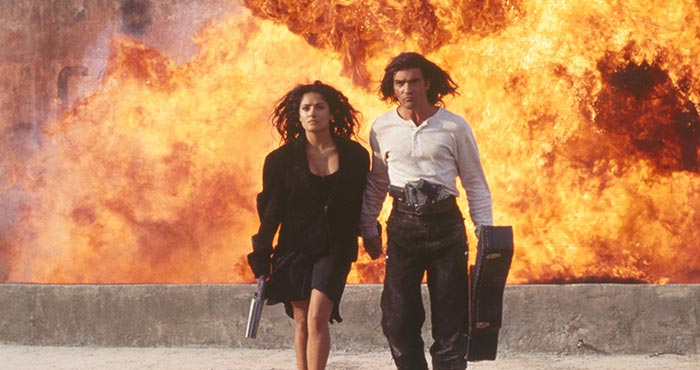 In Desperado, Salma Hayek plays an accomplice to a man on the way to avenge the murder of his lover. Paired opposite Antonio Banderas the film has the actress looking her gorgeous best. A scene from the film shows an accident caused by a distraction due to Hayek's mesmerising beauty.
Wild Wild West (1999)

Wild Wild West captures Salma Hayek in a fierce, confident, and bold character. Hayek plays Rita Escobar, a woman in disguise as an entertainer to find her missing husband. Hayek brings into the character the determination and persistence that it demands.
Savages (2012)

Salma Hayek's Elena works for a drug cartel leader. Although an antagonist initially, tables turn when her daughter is put at stake. Salma transitions smoothly from a villain to a victim.
Grown Ups and Grown Ups 2 (2010 and 2013)
Salma Hayek plays celebrated fashion designer Roxanne who loves her husband Lenny but doesn't always agree with his ways. Hayek is chic, classy with the right amount of sassy. We wish Salma Hayek a very happy birthday!
(Contributed by Deblina Munshi)