Quite a lot of us have aced the art of doing make-up but not many of us know how to remove it well. Not cleaning your makeup properly may lead to rashes, breakouts, irritability, and itching. Let's see how you can ensure that your make-up is completely off your face.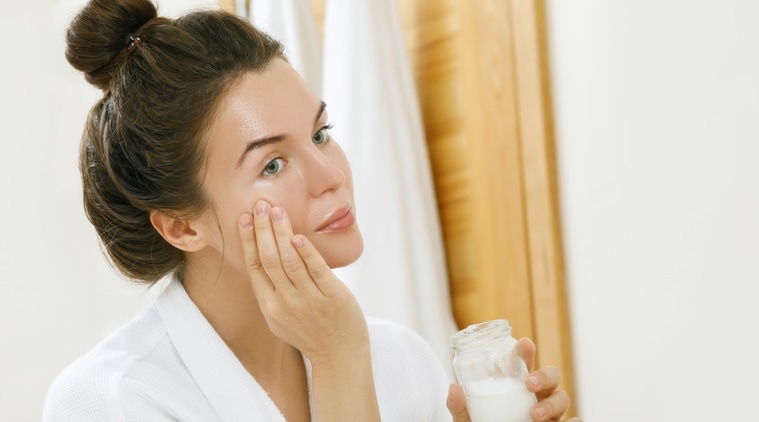 3 ways to remove the make-up
Micellar Water
Micellar water is highly recommended by dermatologists and beauty experts. It is made using purified water, glycerin, and mild surfactants, that are used for cleansing. Micellar is free of alcohol and helps hydrate the skin. It keeps the skin soft and smooth and also prevents redness caused by too much rubbing. Just put some micellar water into a ball of cotton and gently rub it across your face. It removes the make-up instantly.

Cleansing Milk
Cleansing milk is a cream-based cleansing solution. The cleansing milk should be applied to the skin and let to rest and be absorbed for 2 minutes. Then take a cotton pad and gently remove the make-up off your face.

Coconut oil and Milk
A home remedy that can be used in the absence of micellar water or cleansing milk is a combination of milk and coconut oil. You've to combine a tablespoon of milk with a teaspoon of coconut oil and gently apply it on your face. Let it sit for 2 minutes, then wipe them off with baby wipes or a damp and soft towel.
Wash your face thoroughly
After doing the above steps, you will have almost all the make-up off your skin. Now, you should wash your face with a face wash that suits your skin to remove the cleansing agent off your face. Dab your face dry with a soft towel and heat some water for the next step.
Steam
This isn't an essential or mandatory step. You may skip it if you wish but steam helps clean deep within the pores. Take the steam for 7-10 minutes and then wash your face with cool water. Just splash some water. There is no need for facewash at this point.
Tone
Toning is a great way to get healthy skin. It can help prevent infection and oiliness as well as give the skin a healthy glow. You can use a toner of your choice or rose water which also acts as a great toner.
Moisturise
Although not a step that is counted in the make-up removal routine, moisturisation of the skin is quite important to nourish and replenish it. Use a moisturiser that you know works best for you.