The 2nd of December, 1971 is when the journey of vision started. Since that day and we are witnessing the great transformation of the country! The achievements of the United Arab Emirates made the Middle East proud and how! As we are celebrating the UAE 50th National Day, we will list the accomplishments that made us believe once again in dreams and the power of hard work.
The World's Tallest Tower – Burj Khalifa
Tallest freestanding structure in the world (829.8m)
The building with the highest number of floors in the world (163 floors)
The highest outdoor observation deck in the world (Level 124&125 + Level 148)
The highest restaurant in the world (Atmosphere on level 123 – 441.3m high)
The highest lounge in the world (Levels 152-154 – 585m)
Tallest service elevator in the world (504m – 1,654 feet)
The World's Highest infinity swimming pool
At the Address Beach Resort offers an infinity pool on the 77th floor, which is 294m above the ground. This pool breaks the record as The Highest Infinity Pool in The World.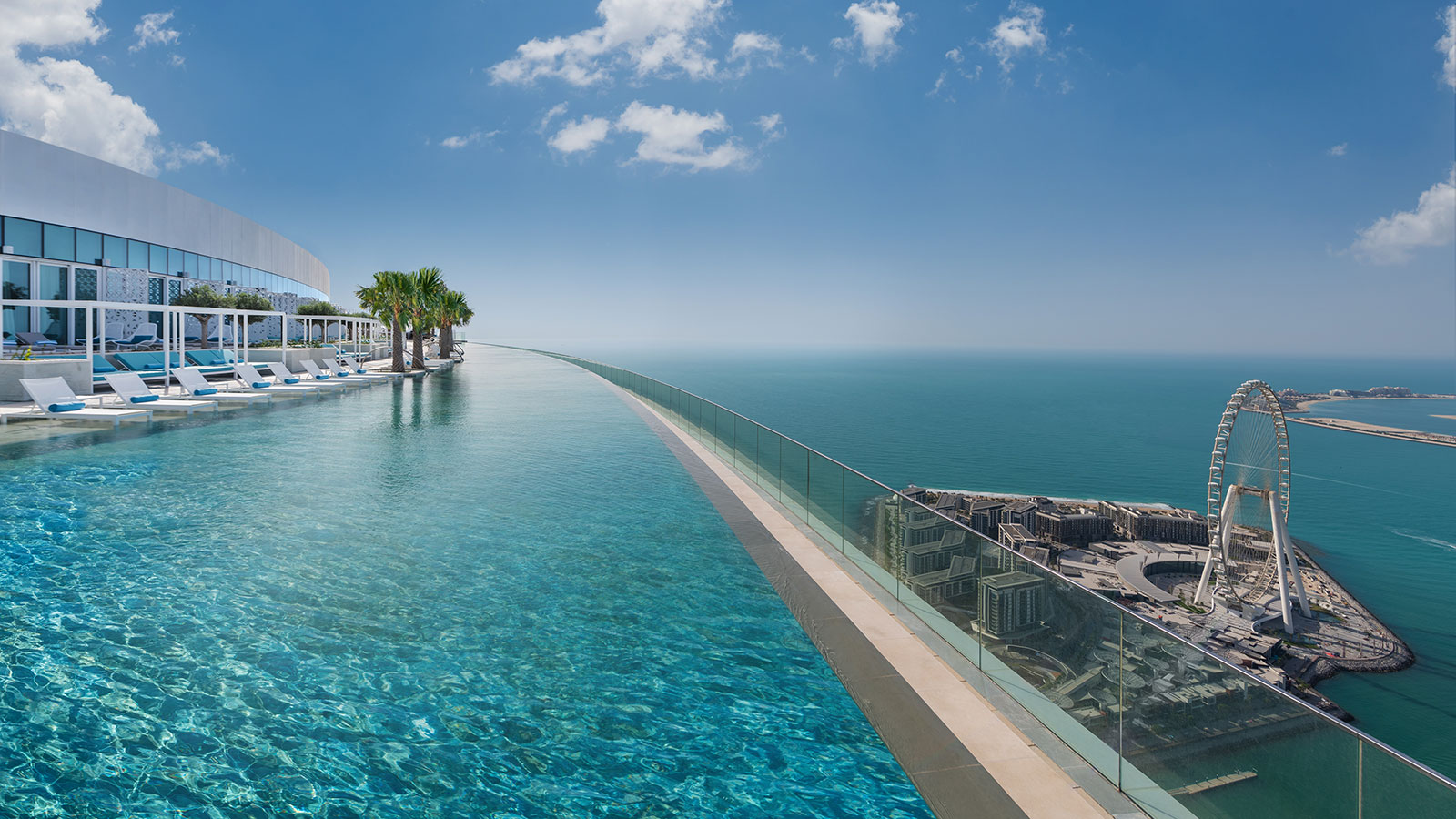 The World's Largest Dancing Fountain
A record that used to be held by the nightly Dubai Fountain Show in Downtown Dubai, a new record was broken on 22 October 2020 with the opening of the Palm Fountains.
The World's Deepest Swimming Pool
Opened in July 2021, Deep Dive Dubai holds 14 million liters of water and includes a sunken city for exploring. Free dive, scuba dive, snorkel, dress like a mermaid? This new indoor sensation is bound to be a hit with thrill-seeking tourists in Dubai.
The World's Fastest Roller Coaster
If you are all about rides and raising the adrenaline level in your body, then you must try the Formula Rossa, the 240 km/hr coaster in Ferrari World on Yas Island.
The World's Largest Mall
It's one-stop shopping for all you need under one roof. Put shopping aside, the largest mall in the world offers unlimited entertainment for you are your family.
The World's Largest Flower Garden
You guessed right! We are talking about Dubai Miracle Garden, a flower garden in the middle of the desert, it's a miracle, isn't it? The flower garden which is open seasonally to the public from November to May every year is said to be home to astounding 150,000 blooms. Whilst not the largest in total square meters, it's the sheer number of flowers and impressive displays that have won worldwide accolades.