Celebrate this women's day with nine critically acclaimed films revolving around women and their lives!
Million Dollar Baby

Who can ever forget Hilary Swank's stunning performance as aspiring boxer Mary Margaret "Maggie" in Million Dollar Baby. Even when she shared scenes with box office heavyweights such as Clint Eastwood and Morgan Freeman, the actress shined bright.
Million Dollar Baby was nominated for seven Academy Awards and won four including Best Actress by Swank.
Kill Bill Vol 1.

Beatrix Kiddo aka Black Mamba was once a member of the Deadly Viper Assassination Squad and was almost brutally murdered by her former allies. After barely surviving the fatal ordeal, she hunts down every member of the squad one by one and its leader, Bill.
Pink

When three single city girls meet a politician's kin and his friends, a night out becomes a hellish nightmare, which then causes a clash of societal norms and justice.
Lipstick Under my Burkha

This film revolves around women's sexuality and desires. The film takes you on a journey on how women break the shackle of society to accomplish their desires.
Thelma and Louise

Eager to get away from their men and their cares, the lifelong friends from Arkansas, Thelma Dickinson, and Louise Sawyer, sneak off on a sunny summer morning without saying goodbye. The two best friends' adventure turns sour as they find themselves being hunted by the police for the crimes they committed.
Atomic Blonde
An undercover MI6 agent is sent to Berlin during the Cold War to investigate the murder of a fellow agent and recover a missing list of double agents.
Thappad

A woman gets slapped by her husband in front of everyone. This incident leaves her shaken, and she decides to fight for her self-respect.
English Vinglish

The film revolves around a woman who is looked down upon by her daughter and husband just because she can't speak English. The film tells the story of a woman who learns English on her trip to the US and proves to everyone that a woman can do anything.
Ajii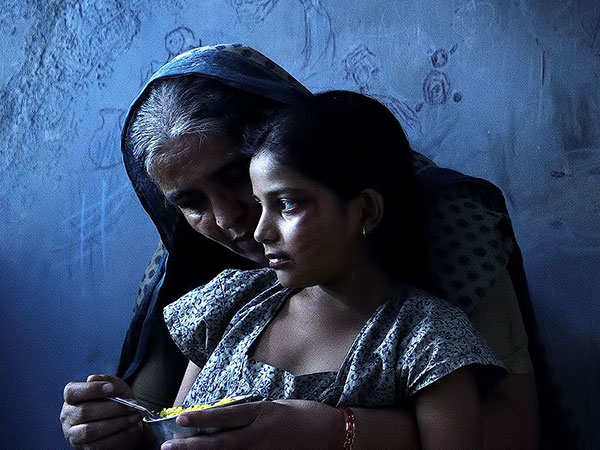 When Ajji's 10-year-old granddaughter is raped, she finds that the police are unable to arrest the culprit as he is a local politician's son. Ajji decides to take matters into her own hands.
(Contributed by Nikhita H.)