Neons have been carving a niche for themselves in fashion and how. The bright colours have now forayed into the world of make-up as well. Neon eyes are becoming immensely popular among the fashionistas. An indication of those who dare to be bold and unique, Neon serves their purpose right. Let's take some celebrity instances on how to do Neon right:
Kylie Jenner

Kylie is the face of everything new and happening. Jenner aces the summer look with neon yellow applied to the inner corners of her eyes. She mingles the bright yellow with neutral make-up and winged eyes.
Kendall Jenner

Trust the Jenner girls to nail each look! Kendall Jenner wings her eyes with a neon green eyeliner to match her neon green outfit. Kendall keeps her make-up subdued and soft to complement her bright eyes.
Emma Stone

Emma Stone accompanies her white dress with neon blue eyeliner on the outer corners of the eyes. It's simple, chic, and effortlessly cool.
Rihanna

Rihanna goes the extra mile with her 'Barbie Girl' look wearing not just neon pink eyeliner but also lashes of the same colour. Needless to say, she slays the look!
Janelle Monae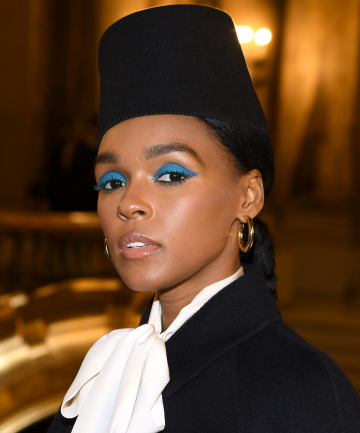 Janelle Monae's neon blue eyes are iconic. Monae applies her eye shadow evenly and in a thick layer on her eyes. The rest of Monae's makeup is nude that helps enhance the appearance of the neon blue.
Priyanka Chopra Jonas

Priyanka Chopra Jonas pairs up a white pant-suit with neon pink eyeshadow. Her sheer top and neon eyes offset the formal look.
Cara Delevingne

Cara Delevingne's neon eyes are in more shades than one and make her eyes pop. Delevingne exudes an ethereal and unworldly charm.
Inspired yet, girls?
(Compiled by Deblina Munshi)