With only days to go until one of the most anticipated live music events in the UAE, footage of Coke Studio artist Shae Gill's pre-show jam session with Zulfiqar (Xulfi) Jabbar Khan has been released ahead of their first live debut at the Coca-Cola Arena on October 14th.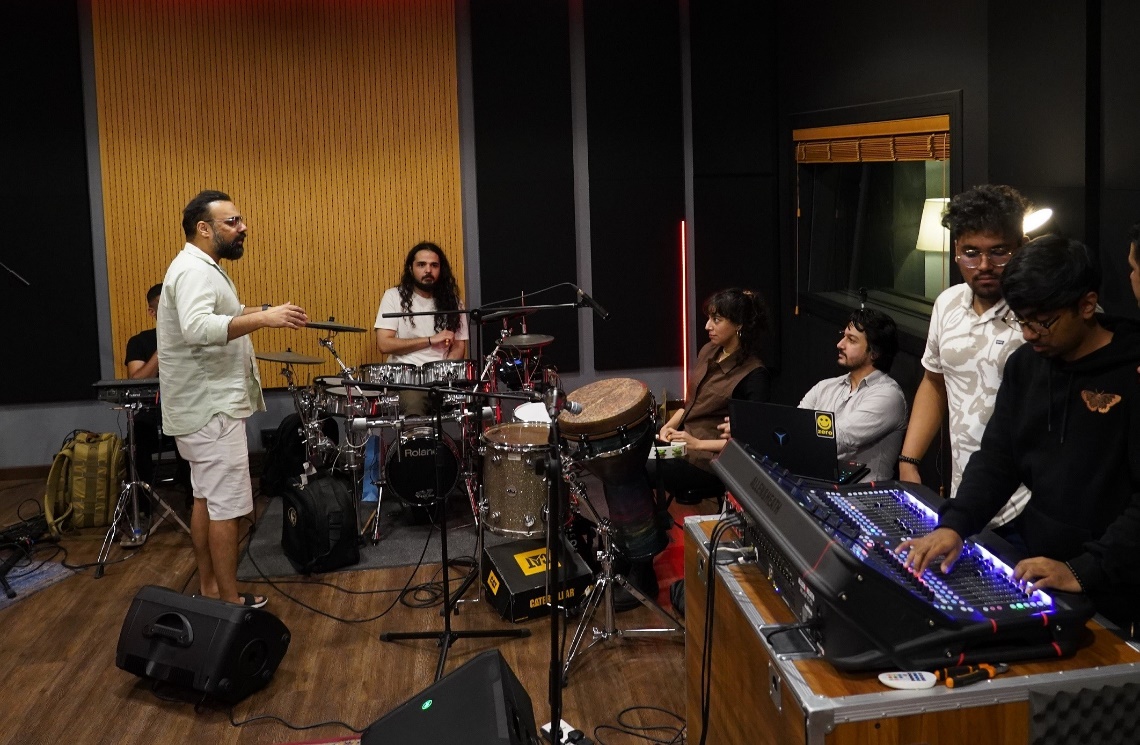 This sneak peek ahead of the Coke Studios Live concert this Friday (October 14th) showed artists warming up with some of the event's long-awaited and most recognized tunes.
Zulfiqar (Xulfi) Jabbar Khan, who assembled, produced and curated Coke Studio Season 14 said: "I believe Coke Studio Pakistan is how we talk "art" to the world and only through art and music, we can transcend cultures and boundaries. A song, whether you're performing or listening to it, is an opportunity for real and meaningful connections. With Coke Studio Live in Dubai, we have the opportunity to connect with people and audiences on the global stage. The audience is why the artist does what they do – because they strive to express their stories and in their own ways, change the world. That's exactly what we want to do with Coke Studio. Rehearsals are in full swing, and the entire Coke Studio team are looking forward to give UAE music lovers an unforgettable experience."
Tarun Sabhlok, Marketing Director for the The Coca-Cola Company Middle East added: "Coke Studio is a great embodiment of Coca-Cola's Real Magic philosophy. It celebrates the unique ability of music to unite and uplift and our very first Coke Studio live experience at the Coca-Cola Arena will be a true celebration of bringing people together through their shared love for music."
On 14th October, Shae Gill will take to the stage alongside an eclectic mix of artists including: the iconic Faisal Kapadia, best known from his legendary band Strings; Karakoram – a neo progressive group with a signature rock style; Young Stunners, ready to bring the heat with their incredible rap personas; Coke Studio stalwart, Ali Sethi; along with Hasan Raheem; and viral sensations, Justin Bibis.
With visionary producer and curator Zulfiqar (Xulfi) Jabbar Khan at the helm, Coke Studio Live will also feature a wonderful line-up of instrumentalists who will deliver the signature Coke Studio experience.