Only a few days left to celebrate the 50th UAE National Day 🇦🇪
UAE's National Day offers will make your jaw drop! Check out these offers from all the seven emirates and make the best out of them! For sure, there is something for everyone. Starting from amazing offers on groceries, 50% discounts on fines in some emirates, and unbelievable discounts on our all-time favorite products!
From Filmfare Middle East Team, here's wishing you all a very happy UAE National Day!
Enjoy a 50% discount from KIBSONS
Place your order between the 1st and the 3rd of December, and enjoy a 50% discount on more than 100 brands!
Cake and Luqaimat at Lapita Dubai Parks and Resorts
For our sweet tooth readers, if you love cakes – who doesn't tho – and a big fan of the traditional Luqaimat, then you have to check into Lapita Dubai Parks and Resorts. On the 2nd of December, all guests will be invited to a cake cutting ceremony celebrating this special day. Not to forget the complimentary crunchy Luqaimat!
Emirati Flavor, Indian Cuisine!
While we are so in love with the Indian cuisine and its rich in spices dishes, the Punjab Grill will celebrate the 50th UAE National Day with mixed Emirati and Indian flavors on one table. So, if you want to go desi, and get the vibes of the UAE National Day celebration, Punjab Grill is where you need to go!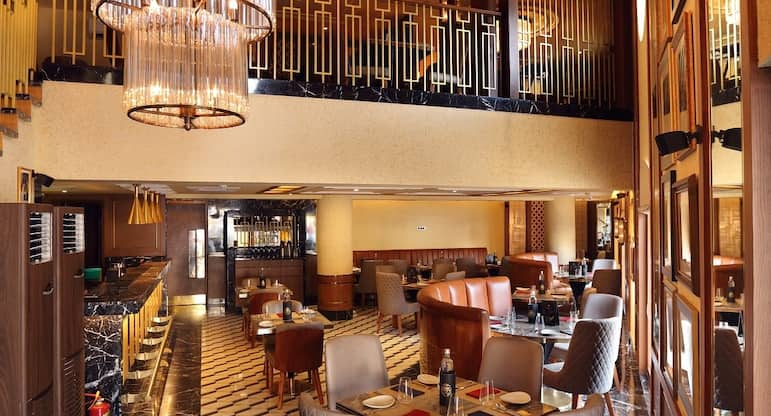 Celebrate the UAE National Day with art and literature
Are you a fan of all classical shows and opera theater? Get your ticket for 50 AED only when you buy it from their website. Don't forget to use the promo code: 50for50.
A fun activity for the kids!
It's yummy and easy! Mister Baker's comes with a brilliant idea, where kids can enjoy decorating their own cupcake using UAE's flag colors. The offer comes with six plain cupcakes and three bags of icing in red, green, black and white. And of course, some chocolate chips to double the fun!
The perfect gift for the UAE's National Day
Any celebration can be the right time to gift those who you love a special present! Then, why not on the UAE's National Day? No excuses accepted!  After finding these beautiful bangles that feature a stunning combination of diamonds with the UAE's flag colors. These bangles are designed by a Turkish designer who collaborated with Al Fardan Jewelry.
Adventures, fun, and activities
If you don't want to celebrate the UAE National Day in a traditional way, Circuit X will make sure that you celebrate it in the most adventurist way possible! They are offering a 50% discount for the first 50 online bookings. Exciting!
Shop till you drop with Expo Center Sharjah!
A mega sale with up to 80% discount is coming up at the Expo Center Sharjah. You will find the best deals in fashion, electronics, home décor, and lifestyle.