Eid Al Adha is a time of celebration, reflection and a time of joy and togetherness. During this festive time, gifting can be a wonderful way to express love, gratitude, and appreciation for our loved ones. So, ditch the boring old gift voucher and surprise your best friend, colleague, brother, sister, or even parents with thoughtful presents that they are sure to love. From exciting beauty essentials, timeless fragrances, and stunning home centerpieces to adorable outfits for the little ones, there truly is no shortage of great gifts and we've got you covered. Here's our pick of the perfect gifts this Eid!  
Forever Rose London
Renowned luxury florist, Forever Rose London, is famous for its unique gorgeous roses that last forever. Beautifully hand-crafted products made from 100 per cent natural Forever Roses, those roses can last up to three years without water and sunlight and are available in 34 colors. A perfect gift to create an everlasting memory for your loved ones.  Apart from that, Forever Rose London offers lovely fresh bouquets selected from some of the finest blooms available from across the world. In addition to the brand's unique range of Forever Roses, Forever Rose London also offers a wide array of products including premium chocolates, fine jewelry, and diamonds, as well as charming Forever Oud fragrances.  
Liht Organics
Celebrate the festive spirit with Liht Organics' Coconut Shea Butter Lipstick. This luxurious treat for your skin is crafted with up to 90 per cent USDA-certified organic ingredients and 100 per cent natural ingredients. Indulge your lips in deep hydration and nourishment, leaving them soft, supple, and ready to pucker up for those Eid kisses!

To achieve a flawless and radiant complexion that matches the festive ambiance, opt for Liht Organics' Foundation. This lightweight formula, enriched with natural oils, will give you a natural and glowing look, perfect for your Eid festivities. And don't forget to add a touch of color and vitality to your cheeks with Liht's Blush completing your overall festive makeup.
Bateel Boutique
Bateel, the region's ultimate gifting destination, unveils its latest collection, the Gold Palm gift sets, across its boutiques in the UAE and KSA. Featuring an elegant design in a shimmering gold finish for a timeless and classic gifting option.
Beyond Bateel's delectable organic dates and single-origin chocolates, the Gold Palm Collection showcases the date chocolate delice, a delectable new chocolate creation. Crafted by Bateel's award-winning chocolatiers, discover five deliciously decadent varieties with the delicious Khidri dates with pistachio, Segai dates with sesame seeds, and Medjool dates with crispy pancake, all coated in smooth milk chocolate from the Dominican Republic. For fans of dark chocolate, the Sesame Segai and Crispy Pancake Medjool varieties are available with a coating of single origin chocolate from Brazil. The Gold Palm collection delivers unparalleled quality and exquisite craftsmanship. With its sophisticated design filled with delicious varieties of organic dates and chocolates, this collection is perfect as a luxurious gift or a well-deserved personal indulgence.
Mallet London
This British brand, Mallet London, is turning heads in the world of premium footwear and clothing. Their signature branded heel clip and monogram add a touch of luxury to their unique and bold products. It's all about stepping up the game with style!
Jacquie Aiche

Handcrafted in the vibrant city of Los Angeles, Jackie Aiche's collections reflect the inspiring philosophy of spreading positive energy every day. Get ready for a burst of bold and exquisite pieces that radiate vibrant energy. It's the perfect gift for a Dad who appreciates the extraordinary.
Parfums de Marly

Prepare to be whisked away by Parfums de Marly fragrance marvel. Percival strikes a delightful balance with its citrus and aromatic notes on a woody base. Housed in a memorable ocean blue bottle, it's a fresh, sensual, and refined scent that will leave a lasting impression. Get ready to embark on a fragrant adventure!
Peacefull
Founded by Emirati National Salama Mohamed, show your loved ones' appreciation with Peacefull that brings a touch of pampering and self-care, because great skin knows no gender.
Treat your loved ones' to ESMA-approved, gluten-free skincare products sourced from Korea, specially designed to keep his skin looking youthful and fresh. With active ingredients, science-based formulations, and a dash of approved charm, Peacefull is the perfect way to remind your family and friends that they deserve to feel amazing and loved on this special day!
WATSONS
Some by Mi AHA-BHA-PHA 30 Days Miracle Cream comes in a watery-light texture that is ideal for oily skin and instantly cools down blemished and acne-prone skin. Formulated with 70.78 per cent Cantele Asiatica extracts, it improves skin barrier levels to protect the skin. It contains gentle exfoliants to remove dead skin cells and control sebum.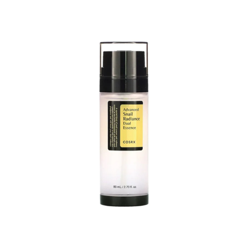 Say Hello to TikTok's much-loved and viral beauty buy – The Cosrx Advanced Snail Radiance Dual Essence. This essential deserves a place for your skincare game during Eid.  A high-efficacy dual essence enriched with Triple Snail Mucin complex and Niacinamide, The Cosrx Advance Snail Radiance Dual Essence,  creates a refreshing combination of plumping and brightening care.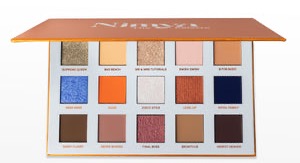 Nimya's The Palette is packed with 15 shades of pressed pigments, this little beauty wonder is exactly what you or your BFF need. Whether you are looking to go for basic baddie or a dramatic diva look, Watsons Nimya has got you! 
Swiss Arabian Shaghaf Oud Ahmar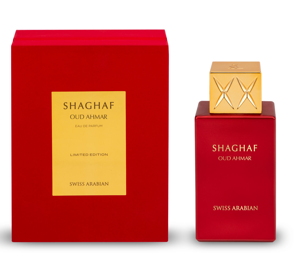 Introducing Shaghaf Oud Ahmar By Swiss Arabian – a warm amber gourmand fragrance with a one-of-a-kind effect. This unisex opulent scent captures exotic warmth and summer vibes in an encapsulating concoction that lasts all day long. Let your loved ones know they're special and choose from a wide selection of perfumes and blends to celebrate Eid from Swiss Arabian.
LOOTAH Classic Collection Yoland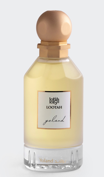 This classic fragrance from Lootah of dreams is what you need for gifting this Eid! A wild fragrance based on Violets, with an everlasting incense to suit him and her, completing the chapters of a story written with scented attractions. The rich yet light fragrance features refreshing notes of coconut with amber and bergamot.