We've all heard of the virtues of Apple Cider Vinegar. A glass of water with a tablespoon of Apple Cider Vinegar or ACV as they call it is all that it takes to start the day on a healthy note. ACV promotes weight loss, acne cure, and better hair growth. Let's see how you can use ACV to your advantage:
For Acne
Apple Cider Vinegar is a natural acne fighter. Application of a mix of a tablespoon of vinegar with a cup of water on the face helps tighten the skin as well as get rid of acne.
For Dry Hair
A great way to moisturise a dry scalp is by applying a mask of an egg, a teaspoon of honey, 2 tablespoons of olive oil, and a tablespoon of apple cider vinegar. The mask penetrates deep inside the scalp and replenishes the lost moisture.
For Dandruff
A combination of 2 tablespoons of sugar, 2 tablespoons of virgin coconut oil with 2 drops of tea tree oil is a great way to exfoliate the scalp. All you have to do is apply this mix on wet hair and massage it for a couple of minutes, then keep it on for the duration of the shower and wash it off in the end.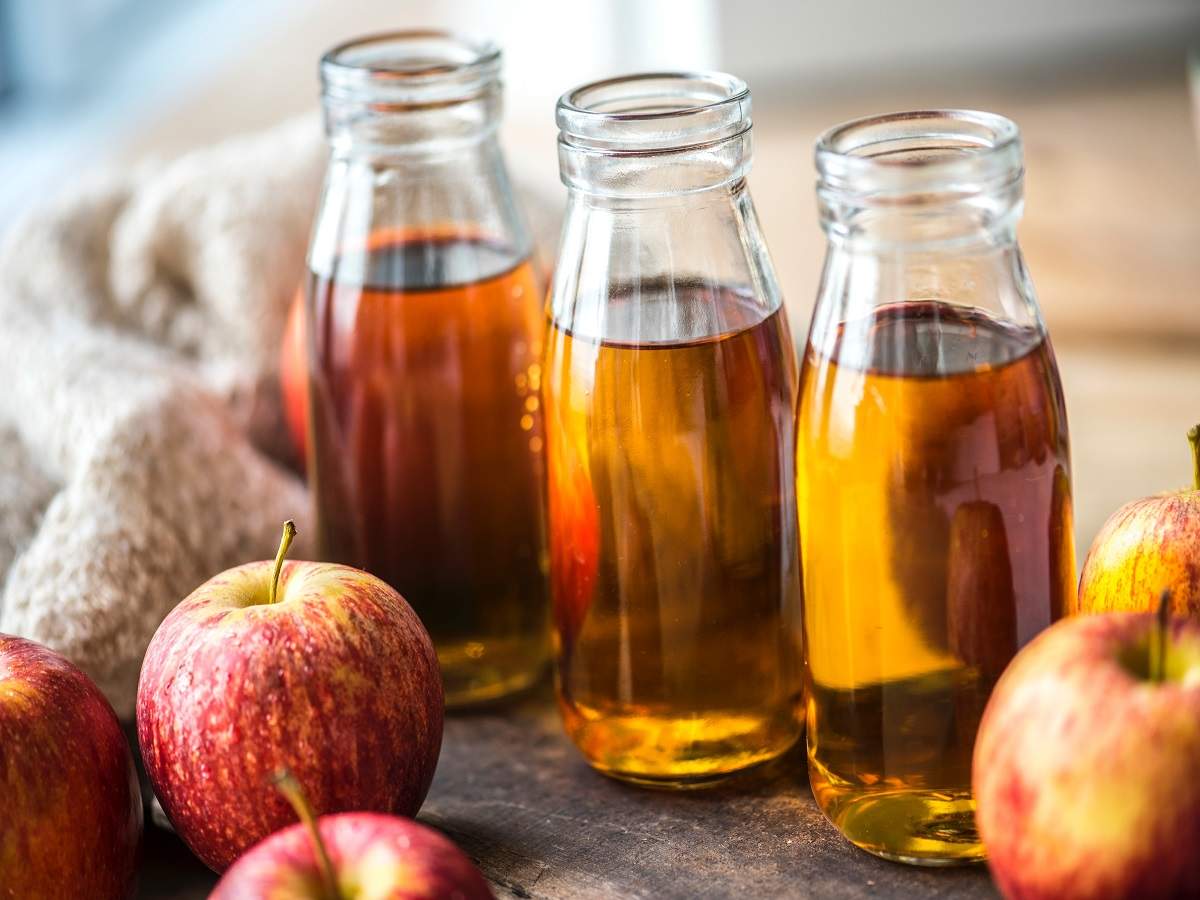 For an itchy scalp
Apple Cider Vinegar and Green Tea have a long list of benefits. The combination of the two is beneficial for curing an itchy scalp. Just put together a cup of green tea with 2 tablespoons of apple cider vinegar and rinse your hair with it. It reduces itching and may also cure bad odour, if any.
For hair growth
If you aren't growing hair naturally and fast, this is what you should do. Make a hair mask of 2 tablespoons of coconut oil, 4 tablespoons of apple cider vinegar, and a tablespoon of water. Apply it on your scalp and leave it for 30-60 minutes. Wash it off well with shampoo and conditioner. Do it at least once a week.
(Contributed by Deblina Munshi)