Perfect for a full glam event or to rock your dark academia aesthetic. Here's our simple step-to-step guide if you're trying your hand at creating a smokey eye look.
Step one: Pick your shades. Regardless if you want a soft finish with nudes or a bold look, you'll need three shades: light (preferably a nude color), medium (for the main color), and dark (for the smokey effect).
Step two: Begin by applying primer to your eyelids and above the socket crease to ensure the color will stay in place.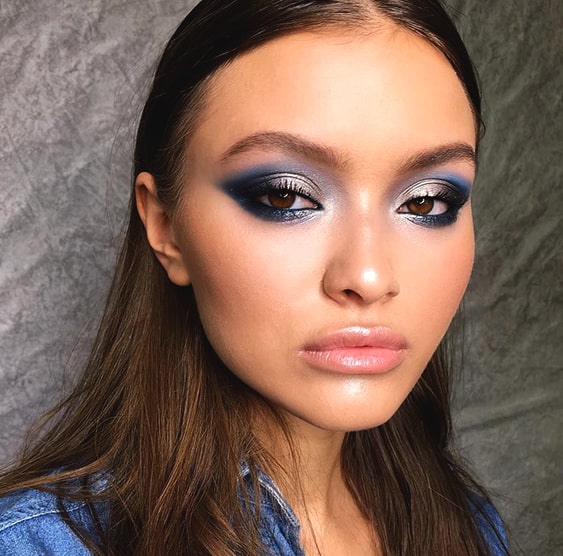 Step three: Take a nude eyeshadow and sweep it across the eyelid and the socket crease. Then blend it out towards the arch of your eyebrows for livelier eyes.
Step four: Using a soft brush, apply your medium color eyeshadow, from the base of your eyelid to above the lash. Slowly start to blend it into the eye socket crease, working outwards to the outer corner of your eye.

Step five: Take the darkest shade of your chosen look and using an angled brush, start from the outer corner of your eye and work inwards closely to the edge of the lash line. Less is more here, you can always go back and add a darker layer if needed.
Step six: The key is to blend as if your life depends on it. Take a brush and blend the three shades until the edges are no longer defined.

Step seven: When you're satisfied with the result, apply a coat of eyeliner. Try kohl for a softer more blended look or be bold and try your hand and the sleekest winged liner.
Step eight: Step eight: Add a coat of mascara to your lashes for voluminous lashes to complete the look.
Step nine: Lock in with a Setting Spray. And you're done!
(Contributed by Nikhita H.)