These are the best foundation brushes for your makeup look!
It's time to know that the key to have a perfect makeup look is by blending it well. The smallest details of a makeup look will make a huge difference no doubt. People use different tools in blending their foundations. Some prefer to use brushes while others tend to use sponges. Before we speak about the best brushes, let's know what is the difference between these two tools.
The foundation brush gives you more than a sponge, it allows you to focus the coverage where you want it. The brushes don't absorb the product the way a sponge does and according to the experts, brushes are way easier to clean than a sponge.
Here are the brushes that you must consider when you go for your makeup shopping next time!
Airbrush full coverage complexion brush #77 – IT COSMETICS
Infused with anti-aging collagen and peptides, the super-soft bristles on this foundation brush are gentle on sensitive skin and great for mature skin. Plus, the unique triangle shape is not just for show—it contours to each individual face shape for a seamless all-over blend.
Full-bodied foundation brush 110 – FENTY BEAUTY
Paw-shaped foundation brush is exactly what you need. Designed to be used with liquid products, it clings to the contours of your face while providing the precision of a traditional foundation brush and the diffusing effects of a professional airbrush.
Foundation brush – Alima Pure
If you love the convenience and coverage of a powder foundation but hate that it tends to look dry and sit on top of the skin. You should change your brush! This soft and fluffy duo-color fiber option from Alima Pure. Reviewers say it distributes product evenly and presses powder into the skin for a cake-free finish.
Foundation Brush – Real Techniques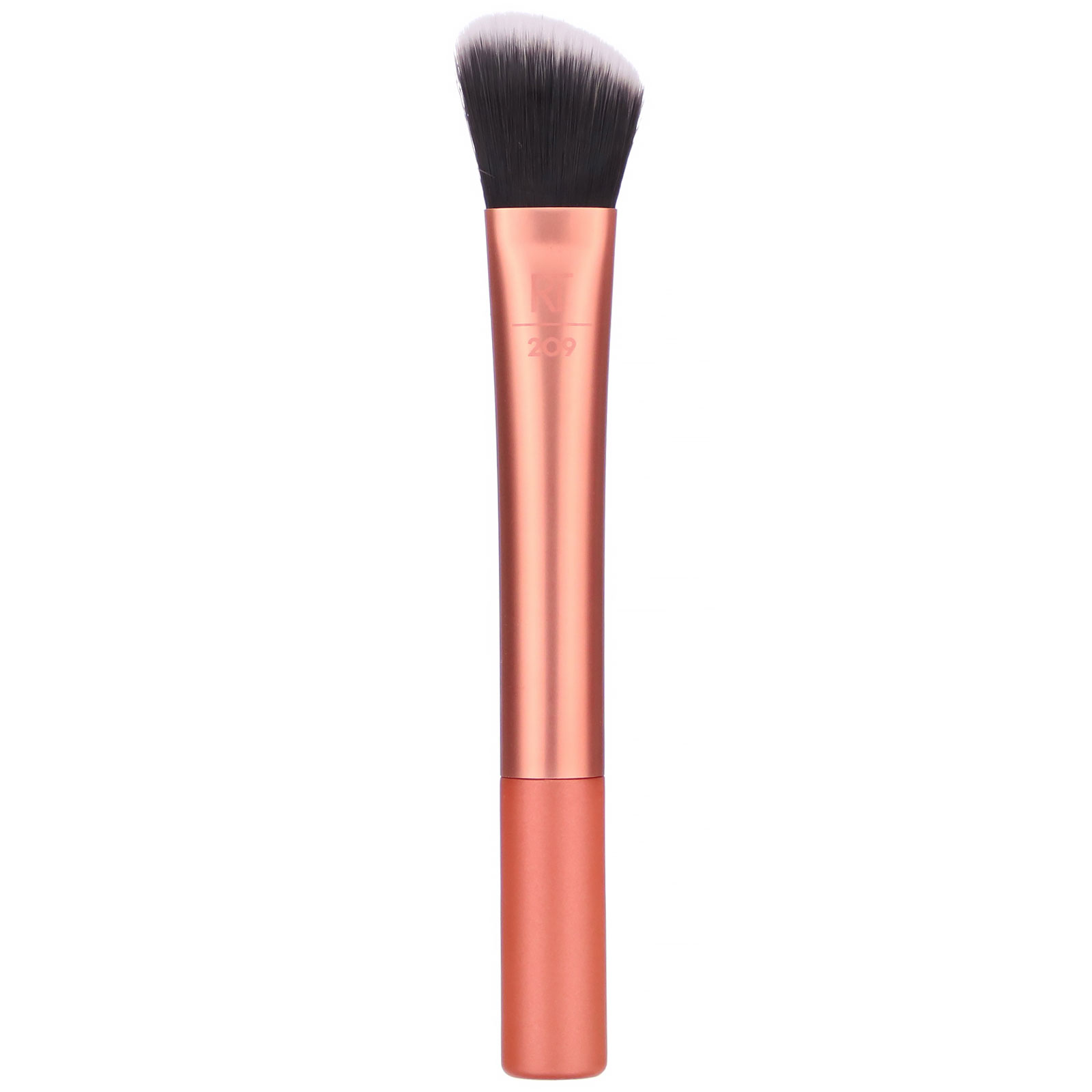 It is a domed shape to buff and blends out liquid makeup. Firm, densely packed bristles for medium to full coverage. And it's the best seller so far!
Seamless Buffing Brush – Bareminerals
Small but mighty, this foundation brush buffs liquids, creams, and powders into the skin seamlessly, while innovative fibers work to repel bacteria.  They're infused with activated charcoal and antibacterial silver ions, so this brush will stay cleaner for longer.