The childhood sweethearts are finally tying the knot this Sunday, the 24 January 2021 at a lavish property in Alibaug. Varun Dhawan and Natasha Dalal, childhood sweethearts, were reportedly planning to marry last year but had to postpone their wedding because of the COVID-19 pandemic and subsequent lockdown.
The couple has booked the entire The Mansion House resort which faces the beach and is planning a simple and sober wedding that will extend for 3 days. The guest list of about 60 to 70 extends to immediate family and close friends.
Ranbir Kapoor, Kunal Kohli, Sidharth Malhotra, Karan Johar, Alia Bhatt, Arjun Kapoor, and Manish Malhotra are some of the many celebrities that will be in attendance as the happy couple tie the knot. Reports state that Manish Malhotra has designed Varun and Natasha's wedding outfits. The actor's family has also recently been seen at the designer's studio in the last few days.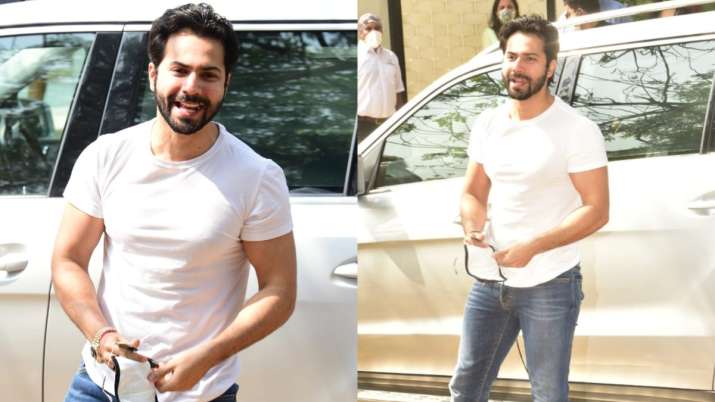 While Natasha and the actor's family had already reached the wedding venue on Friday, Varun reached Alibaug today. In order to keep the affair private, security has been amped to the max and a no-phone policy will be implemented during the ceremony. The fences around the walls have been raised too.
Varun has also purchased a house for his bride, and the newlyweds are rumored to be moving in after the wedding. The couple will be residing close to the Dhawan house. While Varun had purchased the house back in 2017, it was renovated recently.
The lovely couple's story began in school, "The first time I met Natasha was in the sixth standard. We have not been dating since then. We were friends till the eleventh or twelfth grade. We were very close friends but the minute I saw her, I still remember, we went to Maneckji Cooper, she was in the yellow house and I was in the red house. It was on the basketball court. So, during the lunch break, in the canteen, they give you food and an energy drink. I remember her walking, I remember seeing her, and actually, when I saw her, I felt like I fell in love with her that day. That was it," said Varun as per reports.
(Contributed by Nikhita H.)