Body polishing is a great way to restore the skin's lost sheen. Not just that, it also helps in removing dead skin cells, treating zits and pimples through an in-depth cleansing of the skin. Skin polishing exfoliates the skin, improves circulation, and provides overall rejuvenation. But if you are hesitant to step into a spa yet, let's see how you can do it all by yourself at home:
Prepare yourself
The first step to polishing is preparing your skin for it. You can either take a warm shower or stand near a hot shower and take its steam. The warmth of the shower or the steam will soften up your skin and also open up the pores for thorough cleansing.
Dab yourself dry
Don't rub yourself dry, just gently dab. Leave your skin slightly damp.
Oil yourself
Oiling helps deeply moisturise the skin and get rid of dry and rough patches across the skin. Make sure you massage the whole body, even the gaps between your toes and fingers. Sit for 5-10 minutes to allow the oil to penetrate into your skin. You can skip this step if your skin tends to be naturally oily.
Scrub
The next step is to scrub. This step is essential as it helps in removing dust, dirt, dead skin cells from the skin. It nourishes the skin and leaves it soft and supple. You can create a scrub at home using brown sugar, coconut oil, and essential oils or one using sea salt with equal amounts of oil. Apply the scrub on your body gently. Scrub yourself with a loofah for 15-20 minutes and reach out to every nook and corner of your body.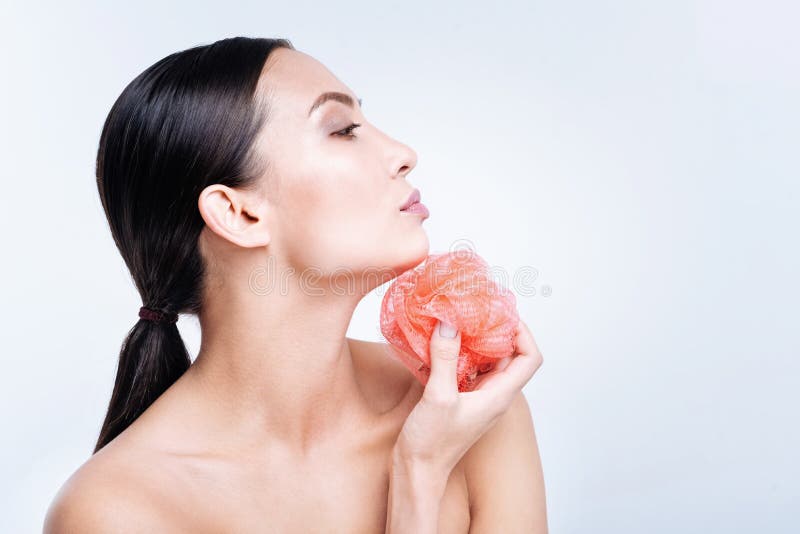 Take a shower
Take a nice, warm, and long shower. Wash with a nourishing and fragrant shampoo, and body wash. While you're in the shower, gently massage yourself to release the tension in your muscles.
Pumice Stone
Take a pumice stone and scrub the sides of your feet and also underneath them. This will help smoothen cracked heal and remove dead skin cells.
Moisturise
Moisturising is essential not just to nourish the skin but also to make it smell divine.
Your skin would be shining bright like a diamond after the above steps! So, what are you waiting for?
(contributed by Deblina Munshi)