UAE's most happening exhibition park is back with its 27th season with over 170 rides and one-of-a-kind experience. Global Village is all set to celebrate over 90 cultures this season with entertainment, experiences, shopping, food and leisure.
1. Pavilions 
The 27th season of the global village has 27 pavilions, over 3,500 shopping outlets and more than 250 restaurants, cafes, and street food options with unique shopping experiences. Along with the existing ones, visitors can check out the two New pavilions added this season – Qatar and Oman.
2. Helium Balloon 
Size of a 6-storey building, visitors can enjoy a 360-degree bird's eye view of the entertainment park and the Dubai skyline from this helium balloon that can accommodate upto 20 people at a time. 
3. Road of Asia 
A street featuring 43 kiosks from 13 Asian countries is a new experience where diverse culture outlets offers authentic products and eatery from Asian Countries.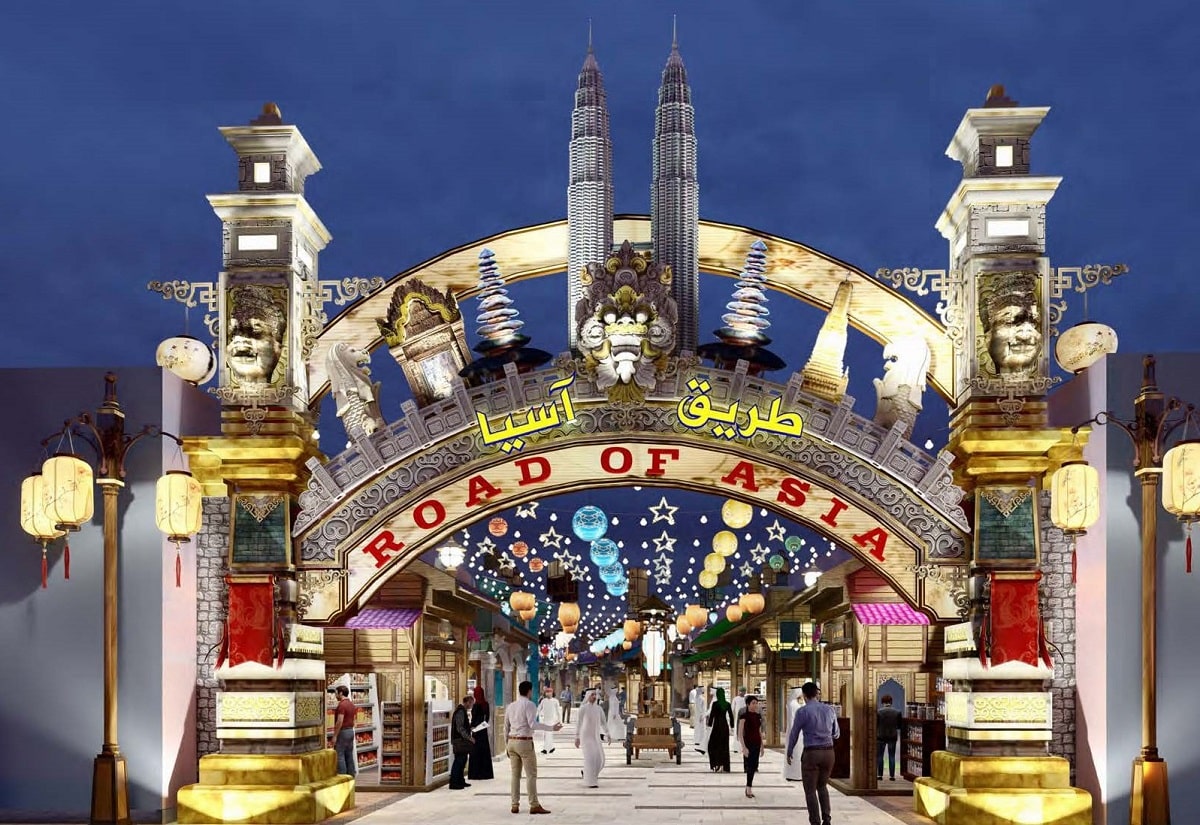 4. House of Fear 
Spreading across 600 square meters, this house of fear is supposedly the scariest in the region. From a screaming tree, to haunted cemetery and a hospital psychiatric, this is your worst nightmare come true! With a team of actors across nine different experiences, the spooky experience features the latest animatronic technology from the US.
5. Ripley's Believe It or Not! Experience
The highly popular Ripley's Believe It or Not! which is bursting with vibrant and eye-catching experiences, has more than 200 unbelievable displays including a 14-foot-long killer crocodile, Cristiano Ronaldo 'money legs' display and even a matchstick model containing over one million matchsticks.
6. Diggers Lab
Calling all the youngsters, another brand new attraction is Diggers Lab, where children, young and old, can put on a construction hat to enjoy this experience, by operating diggers, dumpers and other construction machinery, offering excitement for the whole family.
7. Performances 
Global village this year has gone bigger and better with over 200 performances every night. Guests can experience concerts, street entertainment, character show and the region's only water-based stunt show. 
The park is open daily, Sunday to Thursday from 4pm until midnight. On Fridays, Saturdays and public holidays, opening hours are 4pm till 1am. Tuesdays are exclusively reserved for ladies and families, except on public holidays. Click here to know more.